History of the Wye & Usk Foundation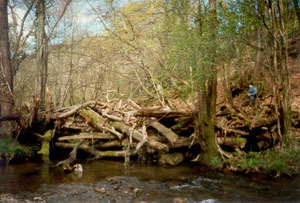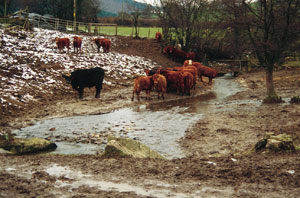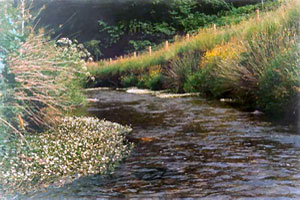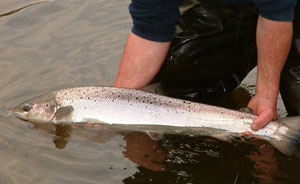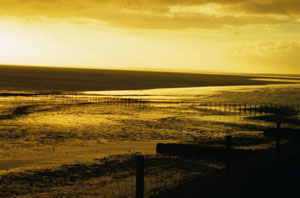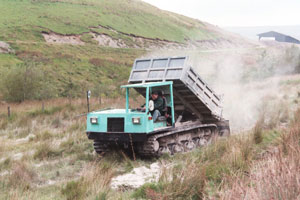 Declining fish stocks were the initial catalyst for the formation of the Wye Foundation, which in effect began in 1996 thanks to the generous support and backing from fishermen, riparian owners and others interested in the well being of the river. Initially, a full time fisheries graduate, Richard White, was engaged and work began with a full survey of the tributary system of the upper Wye.
Results of the survey showed that there were considerable problems within the catchment. Barriers to migration, pollution, damage from excessive grazing and over shading were prevalent throughout the tributaries. Timber blockages, some as high as twelve feet, weirs and other barriers were removed (over 500 in total) to restore the passage of both brown trout and salmon to their native spawning streams. Several cases of pollution, including sheep dip, were also resolved as a result of the initial survey.
The next phase, and perhaps the most interesting aspect of the Foundation's work, involved restoring habitats that once supported a much wider range of fish, birds, animals and plants. This of course included the Atlantic salmon, so important since much of the local economy depends on this species. In partnership with Environment Agency Wales, Countryside Council for Wales, Game Conservancy Trust and Brecknock and Radnorshire Wildlife Trusts, the Foundation was successful in obtaining EU funding for the Wye Habitat Improvement Project . This has resulted in an encouraging upturn in the natural brown trout populations as well as improving the nursery habitat of salmon. We also found that a whole range of other important species benefitted including otters, shad, lamprey and the native White clawed crayfish.
Prior to 1996 the number of returning Wye salmon had been below the level necessary to guarantee the survival of future generations. We also turned our attention to conserving more of these fish for spawning. Our 'Catch and Release Schemes' plus changes to the byelaws raised the percentage of salmon returned from 7% to over 70%.
From these beginnings the Foundation teamed up the Usk and developed a full programme of works. For full details, please see the Problems and Projects sections.
MILESTONES
1996 Started as "The Wye Foundation".
1996 Upper Wye Fish Access Project.
1997 Registered as Company Limited by Guarantee.
1998 Wye Habitat mprovement Project (WHIP) Started.
1999 November, Erwood: first meeting with other Rivers Trusts. Idea for Association of Rivers Trusts formed.
2000 Registered Charity Status.
2000 Commercial fishery Buy out Severn Estuary.
2002 Wye and Usk Foundation formed.
2002 pHish project - Upper Wye.
2004 UP! Project upper and middle Usk Projects.
2005 Leader + Project Lugg and Arrow.
2006 Herefordshire Wye Project (RES).
2006 Crayfish Project.
2006 Lugg and Arrow (Radnorshire project).
2007 Esmee Fairbairn Trust - Invasive weeds Project.
2007 Upper Wye and Usk Canoe Access.
2008 Aggregates Levy Sustainable Fund (RASP).
2008 Natural Grid Enhancement Fund Project and Water Framework Directive Funding (Selected Wye, Usk and Monnow habitat restoration).
2008 Brecon Beacons Sustainable Development Fund (Usk habitat and Passport development).
2008 Lugg and River Arrow project (LARA), funded by SITA Trust (set up to offset the effects of landfill).
2008 Splash funding to maintain & extend canoeing arrangements.
2009 European Fisheries Fund (EFF).
2009 WFD Funding for fish passage (England).
2010 ISAC, our LIFE+ project to restore the River Irfon SAC.
2010 FOAL. An EAW Wild Fishing Wales funded project on the Afon Llwyd, a lower Usk tributary.
2010 Natural Assets: Improving Herefordshire's greatest asset – the Wye.
2010 Severn estuary putcher buy out.
2011 Project Usk, River restoration PURR
2011 Phase 2 WFD Funding - Fish passes