The Wye and Usk Foundation's Trustees
The Foundation is governed by a board of Trustees who are ultimately responsible for the Foundation's direction and activities: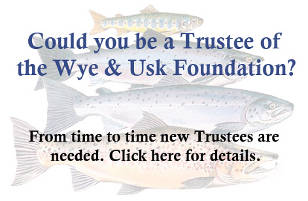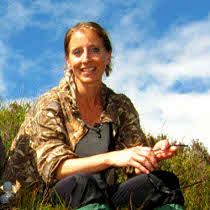 Elizabeth Passey, Chairman. Elizabeth is a Member of Council of the Zoological Society of London, past Chairman of Morgan Stanley International Foundation and Trustee of the Isle of Dogs Community Foundation. She grew up in the Welsh Borders on the banks of the River Arrow.
---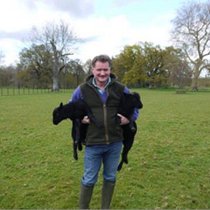 Ross Murray, Vice Chairman. Ross is a fishery owner on the Usk, a passionate fisherman, and has been involved in Usk projects for 20 years, including the campaign to prevent a barrage in Newport. He is a Chartered Surveyor, landowner, and is Chairman of the CLA.
---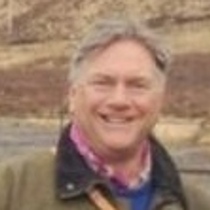 Roger Blears is the founder and senior partner of the City firm of RW Blears, solicitors and corporate finance advisers to alternative investment fund managers and fast growing companies. A keen fisher for diminutive brown trout with a split cane rod and a silk fly line, Roger also plays the classical guitar and is a driven 'can do' enthusiast. He lives in Worcestershire with his wife Alison.
---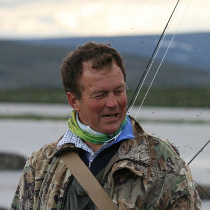 Patrick Darling DL is in his second term as Chairman of the Wye Salmon Fishery Owners Association, after completing two years as High Sheriff of Herefordshire in 2015. He was a member of the Fisheries Ecology and Recreation Advisory Committee Wales for 10 years and chaired the Wye Local Fisheries Group for 8 years. Before that, he served as an officer from 1981-1998 in the British Army (15th/19th Hussars). He is currently President of the Ross Angling Club and a committee member of the Wye Preservation Trust. He farms and owns a beat on the Wye North of Ross-on-Wye and is a Deputy Lieutenant of Herefordshire.
---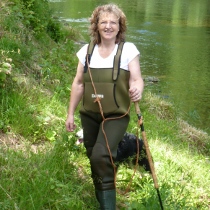 Helen Harrison is an independent learning and development consultant, including executive and career coaching, and was Human Resources Director for an international public publishing company. She grew up in the Ebbw valley and has known a stretch on the lower half of the river Usk all her life. Now a co- riparian owner, Helen is also the Deputy Chairman for Usk Fishing Association.
---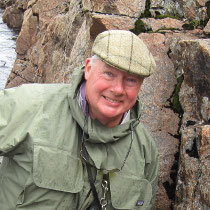 Peter Horsburgh is the founding partner and chairman of London based Environmental Technologies Fund which manages €250m. He had previously over 30 years experience of European & US growth company advisory & investment work in, particularly, technology with Matrix Corporate Finance, PaineWebber Intl (UK) Ltd, now part of UBS, and at NatWest Markets Inc.
Peter is a graduate of Trinity College, Oxford; is a member of the UK Parliamentary Renewable & Sustainable Energy Group (PRASEG); has served on the European Advisory Board of the Cleantech Venture Network and is a member of the British Venture Capital Association's (BVCA) Energy, Environmental & Technology Group.
He lives on the banks of the Wye at Erwood and has fished the river since boy-hood. He's fished a further 30+ rivers in the British Isles and all over the world particularly now in Iceland and British Columbia.
---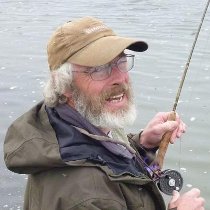 Patrick Lloyd was a founder member of the Wild Trout Society and has been on the Executive/Volunteer committee of the (now) Wild Trout Trust ever since. He played a major role, representing the WTT, in the £1.5m River Monnow Project. He is currently Vice Chair and Treasurer of the Monnow Rivers Association. A keen (dry fly) trout fisherman during the summer, he spends the winter months wildfowling in Orkney.
---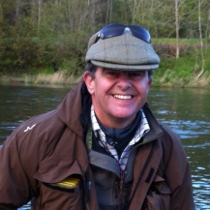 Christopher Morley is a Shropshire based stockbroker who has salmon fished on the upper Wye for the last 30 years. He is a member of The Midland Flyfishers and has been fortunate enough to pursue his enthusiasm for salmon fishing both at home and abroad visiting Russia, Canada and Iceland over the years. He is now an owner of a beat on the Upper Wye.
---
Charlie Newington-Bridges is a barrister specialising in commercial and chancery work. Before re-training as a barrister he spent 15 years in investment banking latterly as a director of ABN Amro's European equities business. He is a trustee and vice-president of a large educational endowment fund. A keen, but at best moderately successful salmon and trout fisherman, he also loves running long distances particularly up and down the Black Mountains and Brecon Beacons. He lives in Monmouthshire, close to the river Usk.
---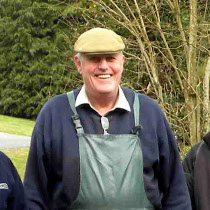 Tony Norman is a Herefordshire dairy farmer living on the banks of the river Arrow. He has a passion for field sports and conservation and has been a Wye fisherman for over 50 years. He is a committee member of the Lugg and Arrow Fisheries' Association and has been the driving force behind hundreds of miles of litter clean-ups in the Wye catchment. He also advises Foundation staff on agricultural matters.
---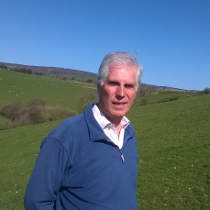 Andrew Sayer spent nearly 30 years in banking, predominantly as a corporate banker working in Amsterdam, Milan, Paris, London and Oslo. After 10 years with Bank of Montreal, in 1986 he joined the DNB Group, Norway's largest bank, where he became Director and Head of Corporate Banking. In 2003, Andrew was appointed Managing Director of a successful UK-based business, managing contracts on behalf of government agencies, including the Energy Saving Trust. More recently, he has assisted smaller businesses, typically with financing requirements or strategic issues.
Andrew is a non-Executive Director of four companies, a Trustee of three family trusts and a Trustee of a large agricultural, commercial and residential estate. He also manages his hill farm in south Shropshire.
---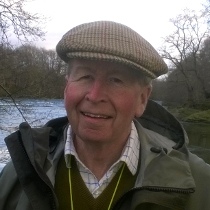 Michael Timmis is Chairman of a £60m turnover timber products company. He has fished on the Wye since 1960 and travels to Iceland, Russia and Scotland in pursuit of salmon. Michael was Chairman of Wye Salmon Fishery Owners Association from 2013 to 2015 and is a Director of the Upper Oykel Fishings Ltd.
---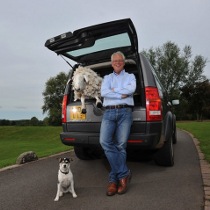 Kim Waters is a founding Director at STEYNWATERS Lifetime Adventures travel company and is an originator of the Love Abergavenny marketing campaign. He held the post of CEO Abergavenny Food Festival between 2009 and 2012. Prior to this he was a Senior Executive, including various Managing Director roles at Reuters, the International news agency. South America is the only continent he has not worked on and he describes himself as a "Global Nomad"!
---